An English Domestic Chamberstick -
SOLD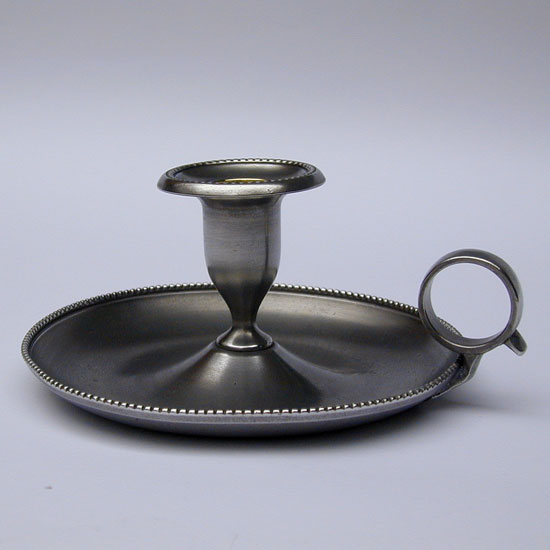 This beaded edged chamberstick was made for the domestic market.

It dates circa 1830-50. The beading is very pronounced in the manner found on many pairs of English 19th century candlesticks.

Of interest is the way the separate bobeche is constructed. Unlike American bobeches which are a single casting, this bobeche is made with two parts. The drip rim is cast in pewter and the cylinder that goes into the chamberstick is made from a brass tube. The two piece are soldered together.

The underside of the chamberstick show the center punch formed from the tailstock of the lathe.

In very good condition. 6" in diameter and 2 7/8" tall.