A 12" Townsend & Compton Platter -
SOLD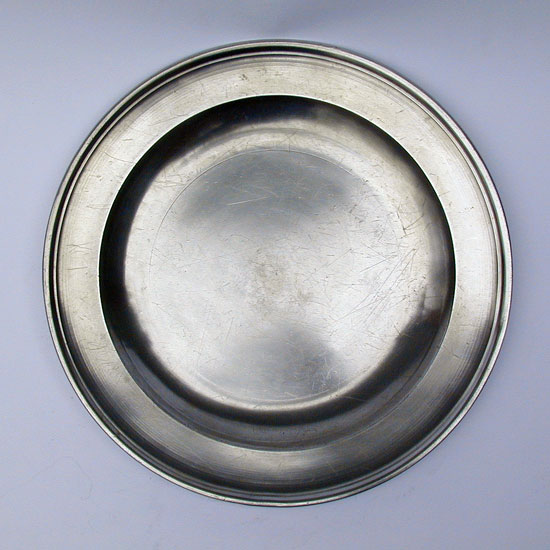 This 12 1/8" platter was made by Townsend & Compton, London 1784-1806. This platter is an export item.

Made of fine quality metal and beautifully hammered.

This example is in quite fine condition. Most platters of this size show heavy use. This piece shows little use. It has a date scratched in the back of the rim 1867. Due to its condition it is likely that this piece was still in use at that time. It must have seen use as a serving piece with little or no cutting.