A 12" Thomas & Townsend Compton Platter -
SOLD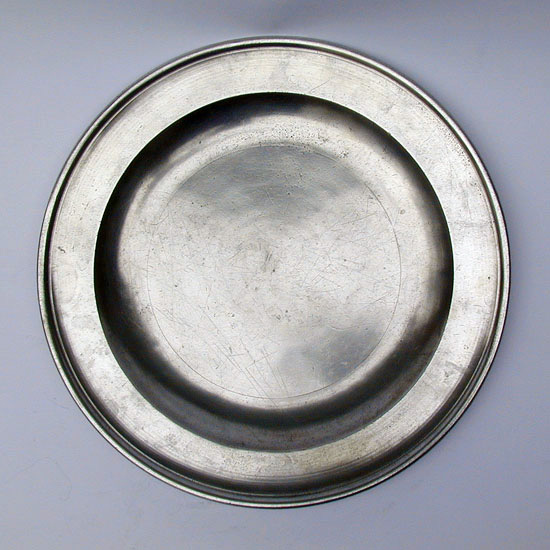 This 12 1/8" platter is by Thomas & Townsend Compton, London 1802-1814. They were successors of the firm of John Townsend 1748-1801.

This piece was made for export. This platter shows general wear and some surface etching on the rim. This size platter generally show relatively heavy wear. Apparently it was a popular size for use.

Overall very good condition with very good although,worn touchmarks.