A Wonderful Decorated Wrought Iron Fork -
SOLD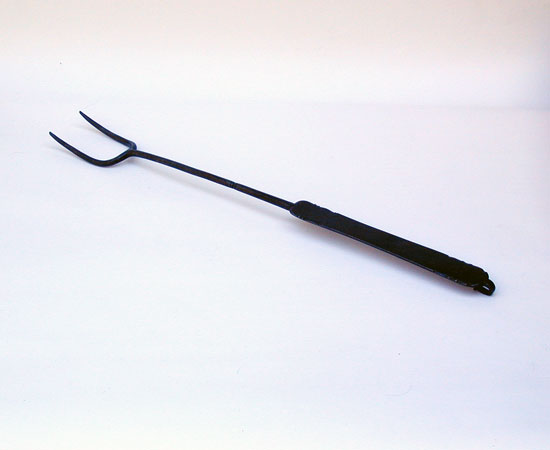 This beautifully made wrought iron fork is likely of late 18th century manufacture. It has characteristics of iron made in southeastern Pennsylvania.

The end of the handle is flat and broad with beautiful bevel filed decoration. The shaft above the tangs has a turned decoration.

A fine quality fork with excellent features 20 1/2" long.