An Unmarked Pewter Fluid Lamp With Gadrooned Decoration -
SOLD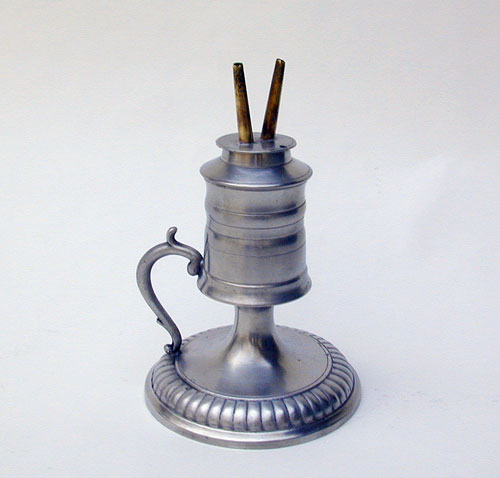 This fluid burning lamp is undoubtedly the product of the Meriden Britannia Company of Meriden, CT circa 1840's. Lamps of this style and configuration are illustrated by line engravings in the MB Co. catalogs.

This lamp is in very good condition. The burner caps are missing as is frequently the case with these. Caps were used on the burners to help keep the "fluid" from evaporating.

The lamp measures 6 1/2" to the top of the burner.