An Engraved Soap Dish or Soap Box -
SOLD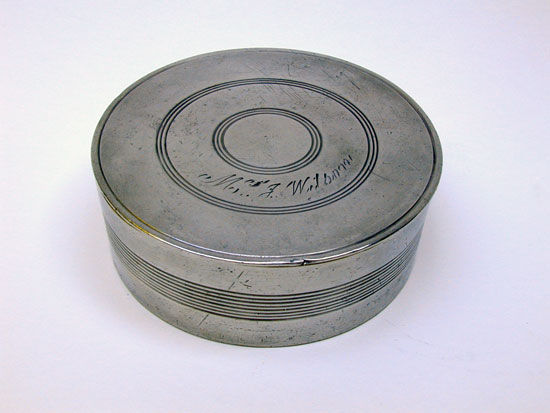 This soap box is engraved with the name J. Wilson.

The manufacture resembles work found in Birmingham, England. The box would date circa 1820-40's. The incised multi-band decoration on the body is very similar to the incised decorations found on mugs of that period.

The exterior of the soap dish or box is in fine condition. The interior is pitted as a result of continuously being wet.

The piece is 1 5/16" tall and 3 7/8" across the top.