A Samuel E. Hamlin, Jr. Flower Handle Porringer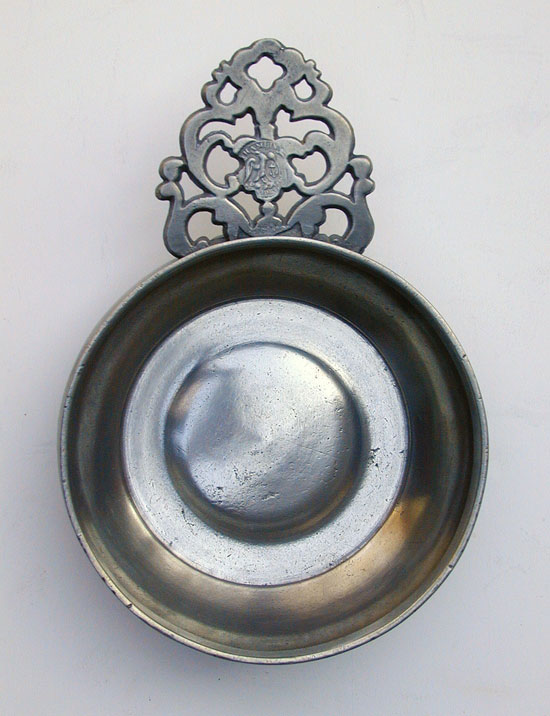 Samuel Ely Hamlin followed his father's footsteps and became a most able pewterer. The quality of his workmanship is ever bit the same high standard his father established.

He worked in Providence, RI from 1801-56. This 5 5/16" porringer is an example of his quality work.

The metal is in near fine condition with excellent lathe marks on the back of the bowl a nice linen mark and a fine example of his touchmark.
Price: $895
If you are interested in buying this item, please call (860) 267-2146 or email philt@snet.net