A Near Mint Townsend & Compton Export Pewter Deep Dish -
SOLD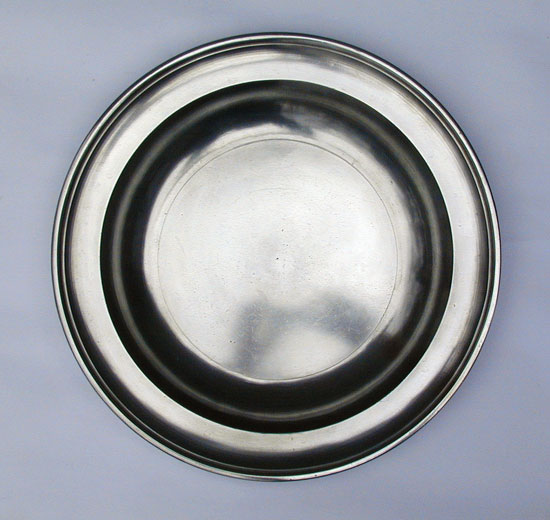 The firm of Townsend and Compton operated from around 1799 until 1806 with John Townsend and his son-in-law, Thomas Compton, as partners producing fine quality wares many of which were exported to America.

This 13 1/8" deep dish is nearly mint showing no wear or knife marks. The back of the dish is free of scuffing generally seen on flatware caused by movement back and forth on a table or other flat surface.

The dish has superb hammering and is of the fine quality metal associated with the Townsend group. The likely hood of finding a deep dish of this size in better condition is very slim indeed. In fact this is the finest example of this size dish by the Townsend Group we have ever had.