A Spectacular Boardman Pewter Baptismal Bowl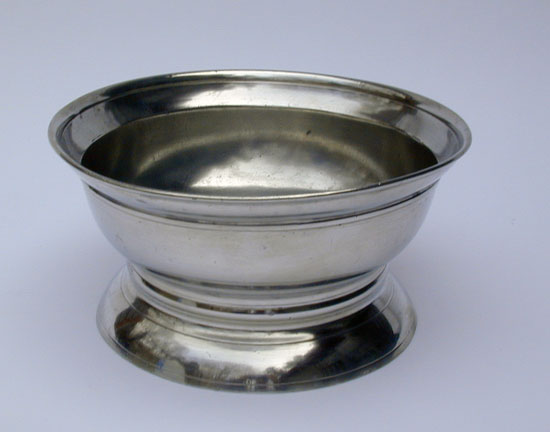 The firm operated by Thomas D. Boardman, produced this lovely baptismal bowl following the basic design of his uncle Samuel's design with the addition of an additional rim added to the top of the bowl giving a "lift" to the design.

This bowl is likely from the 1820's thru mid 1830's and is as fine a design as any the firm produced.

Measuring 8 11/16" in diameter with a base of 7 1/16" and a height of 4 3/8" it is truly impressive.

Marked with the "BXW" mark in the well of the bowl, this fine condition piece would be an excellent addition to any collection of American Pewter.
Price: $5750
If you are interested in buying this item, please call (860) 267-2146 or email philt@snet.net