A Superb Three-Quart Boardman Flagon -
SOLD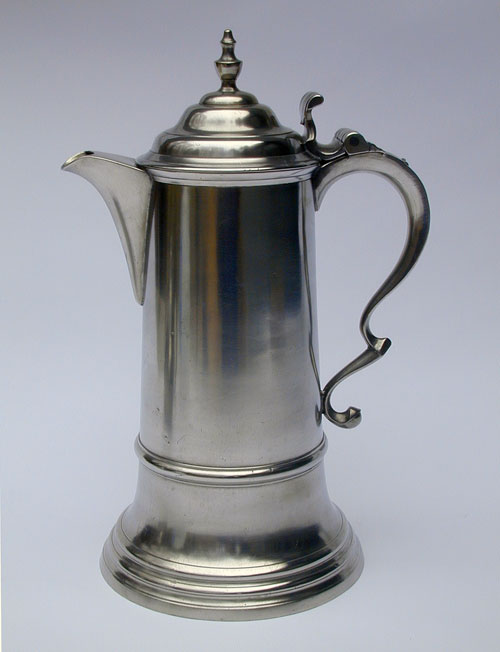 Thomas Danforth Boardman and his various partnerships, produced some of the most handsome church flagons in a wide variety of styles and sizes to accommodate the needs of churches from the most limited of budgets to those with unlimited means.

This three-quart flagon is a highly impressive piece of pewter. The piece measures 13 1/2" to the top of the urn shaped finial. The underside of the base is very strongly marked with Boardman's no name eagle touchmark along with TD&SB a touchmark used with his partnership with his brother Sherman Boardman which began circa 1808.

The handle is a "broken handle" design employing the lower portion of a handle being attached to a whole tankard handle, thus giving the handle a longer more attractive appearance and bringing "balance" to the entire piece.

This piece is in very fine condition both inside and out.