An Export Plate by Thomas & Townsend Compton -
SOLD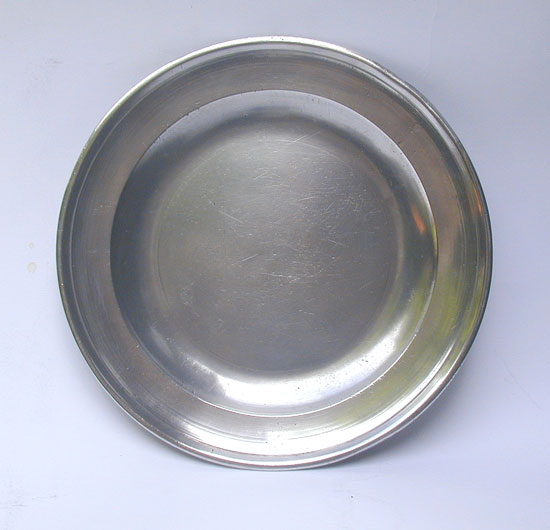 This export plate by Thomas and Townsend Compton is of a size that is less commonly seen by collectors. The plate measures 8 9/16" in diameter and has a rim that is wider proportional than those seen on most of their flatware. Thomas and Townsend Compton were in business from 1802-1814.

Thomas and Townsend Compton were the son-in-law and Grandson of John Townsend of London. The Townsend Dynasty produced massive quantities of pewter which was shipped to the Colonies and later the United States. In fact it is likely that a full third of all Export Pewter surviving was by this group.

In near fine condition with well struck marks.