A Tall Pewter Flagon by Israel Trask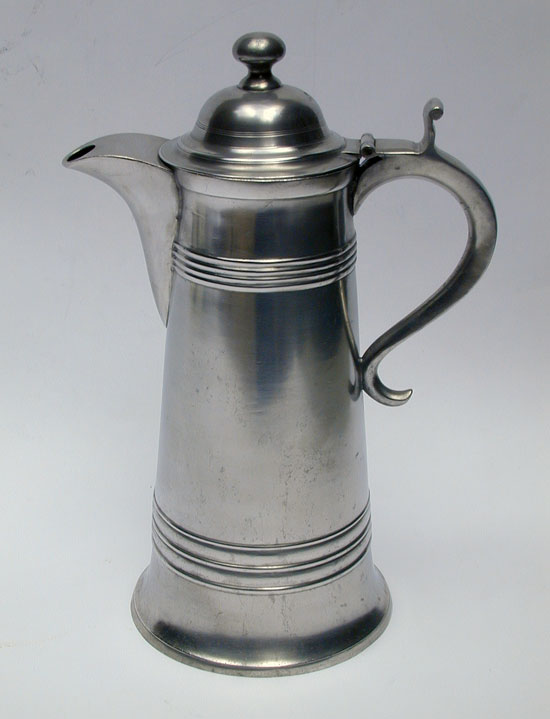 This handsome tall pewter flagon is the product of the shop of Israel Trask of Beverly, Massachusetts who plied his trade from 1813 -1856 where he produced wonderful forms and kept in pace with the every changing styles of the marketplace.

This flagon is quite tall measuring 13" to the top of the finial, making an impressive stance. The touchmark is near mint the metal is in near fine condition having some minor sporadic etching. Made both of sheet metal as well as casting, this piece shows the advanced skills of this pewterer.

An impressive size flagon that would enhance any grouping of a collection of Communion Pewter.
Price: $1175
If you are interested in buying this item, please call (860) 267-2146 or email philt@snet.net