A John & Thomas Fasson Export Pewter Tankard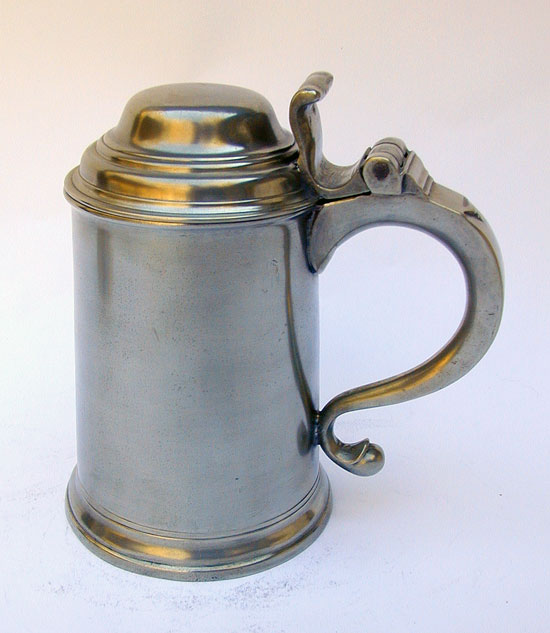 This quart export pewter tankard has seen use as attested to by the worn WR crown to the left of the handle.
The handle has one of the most bold ball type terminals we have encountered.
Formerly in the collection of Dr. and Mrs. Robert Mallory, we have had this in our collection since 2001.
J&T Fasson worked in London from 1782-98 and had a substantial export business to the United States. (W&P)


Pewter rarely has the owner/s identified. This quart pewter export Tankard by John and Thomas Fasson was used in the Baptist Church East Stoughton MA 1780.
Price: $2950
If you are interested in buying this item, please call (860) 267-2146 or email philt@snet.net