A Treenware Plate with Initials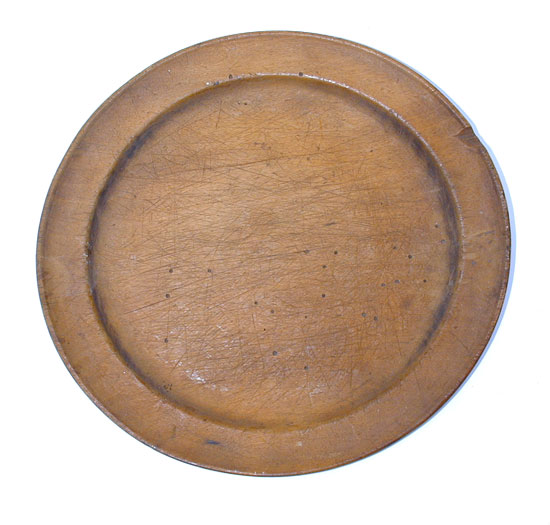 This treenware plate has owner's initials on the back along with what appear to be a collection or catalog number possibly a deaccession from and institution.

The plate has shrunk with the measurements of 8 1/8" on the "short" side and 8 1/2" the long.

Nice color and wear with a few worm holes.
Price: $375
If you are interested in buying this item, please call (860) 267-2146 or email philt@snet.net