A Quart Taper Sided Pewter Export Tankard by Bush & Perkins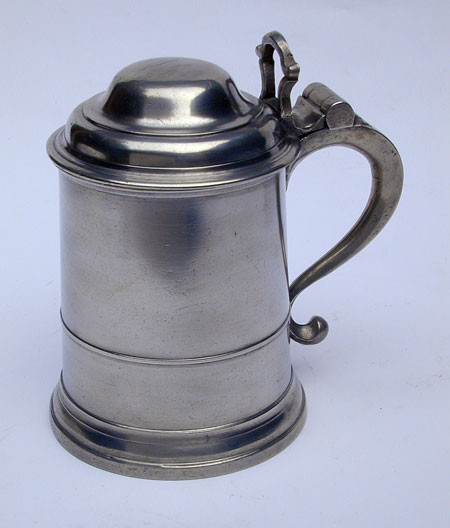 This very fine condition Pewter Export tankard was made by Bush & Perkins of Bristol, England. The firm worked from 1775 to the 1790's.

The body form is typical of the 1720's to 60 period design. Whereas the handle and thumbpiece are of a design from the last quarter of the 18th century. Bristol was known for extended "life" for earlier design molds.

The tankard has a fine touch and is in very fine condition inside and out. The touchmark is pictured in the Pewter Club's book "Collecting Antique Pewter".

The tankard measures 7 5/16" to the top of the thumbpiece.
Price: $2450
If you are interested in buying this item, please call (860) 267-2146 or email philt@snet.net