An American Smooth Rim Pewter Plate by "Love" -
SOLD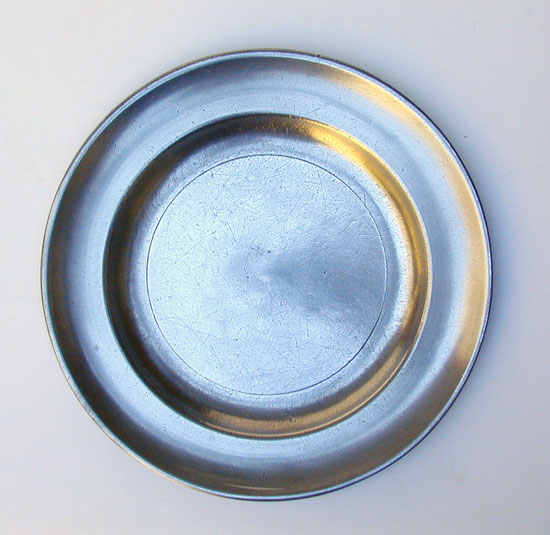 This pewter plate has a "smooth rim". That is there is no incised bead along the edge. The Love group of pewterers worked in Philadelphia from the 18th until the first third of the 19th century.

The Palethorps are most certainly responsible for a considerable amount of the production of "Love" pewter.

This 7 13/16" plate is in near fine condition with very fine well struck marks.