A Fine Small Antique American Pewter Basin by Samuel Danforth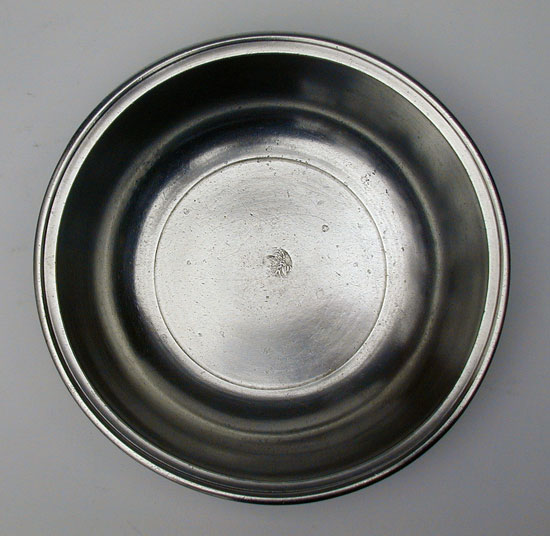 Samuel Danforth, one of Thomas Danforth II's sons began his training in Middletown after his father had passed. He likely began his apprenticeship under Joseph then Jonathan and finally William. His apprenticeship would have been completed sometime in 1795. He moved to Hartford and began in his trade. He was very successful, producing a wide variety of forms of quality metal.

This basin is well crafted. It is in near fine condition with an "as struck" touchmark. "As Stuck" means this is all that was impressed when the pewterer struck his touch. The die in this case was slightly canted to the upper right thus impressing this portion of the mark. The basin measures 6 5/8" in diameter.
Price: $425
If you are interested in buying this item, please call (860) 267-2146 or email philt@snet.net