An Early Small Pewter Basin by Thomas Danforth Boardman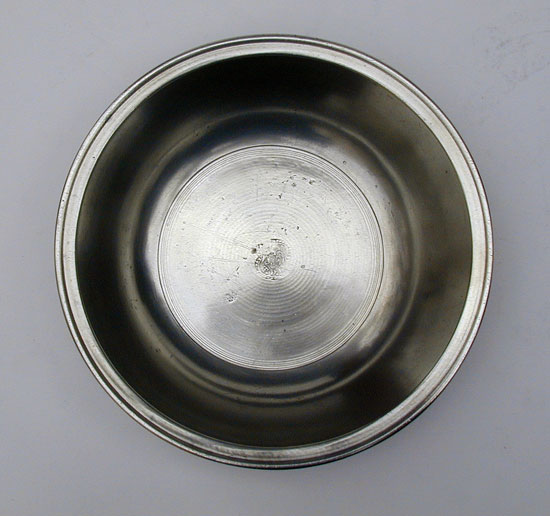 Thomas Danforth Boardman, of Hartford, Connecticut began in business in 1804 after he had completed his apprenticeship. He began his training with his uncle Edward Danforth and finished with Samuel Danforth.

This basin is in very fine condition save for a very few pits on the inside of the bowl. The basin is marked with what is likely Thomas' first touchmark, a waisted beaded oval border with an eagle motif and his initials, TDB. This touch is patterned after his uncle Edward's beaded border lion touch.

This basin would date circa 1804-1820. The basin is 6 1/2" in diameter.
Price: $340
If you are interested in buying this item, please call (860) 267-2146 or email philt@snet.net