A Pristine Example of a Thomas Badger Pewter Plate -
SOLD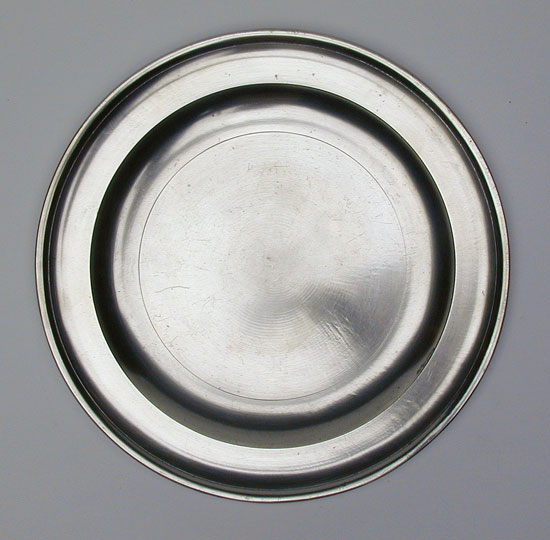 Thomas Badger worked in Boston from 1787-1815. He apparently only produced flatware as no marked examples of hollowware are extant.

This plate is as close to new condition as they come. All of the lathe marks are present both on the face and the back of the plate. The marks are mint as struck.

Badger apparently used the Massachusetts 1787 Large Cent eagle for his logo. 8 7/16" diameter.