A English Export Pewter Deep Dish by Compton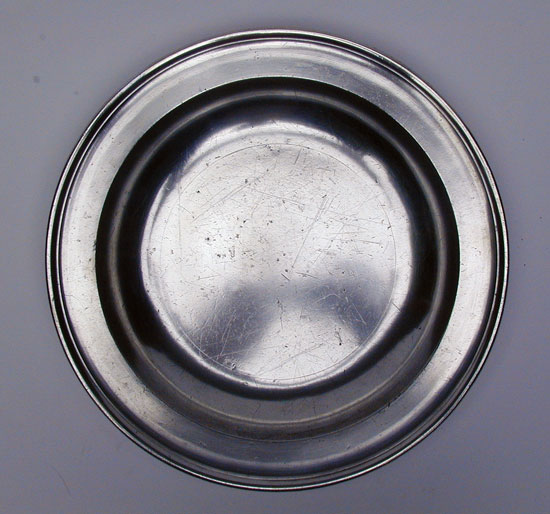 This beautiful 11 7/8" pewter deep dish is by the firm of Thomas and Townsend Compton of London circa 1802-1814.

These men were the son-in-law and grandson of John Townsend patriarch of the Townsend dynasty of pewterers who had a major influence on the Export pewter market.

This deep dish is in near fine condition with good touches and beautiful clear hammered bouge.
Price: $225
If you are interested in buying this item, please call (860) 267-2146 or email philt@snet.net