A Freeman Civil War Revolver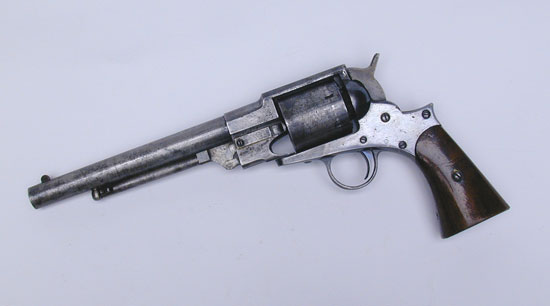 Freeman's 44 caliber Army Revolver was manufactured by Hoard's Armory, Watertown, New York, circa 1863-64. They had no Federal Contract however they produced approximately 2000 of these.

This revolver is in very good condition. It retains approximately 15% of it's original blued finish. The hammer retains most of the original case color finish. The bore is very good with some minor scattered pitting. The grips are very good with a small chip out on one side. The revolver is approximately 12 1/2" long.
Price: $2450
If you are interested in buying this item, please call (860) 267-2146 or email philt@snet.net