A Near Mint Antique American Pewter Plate by the Boardmans -
SOLD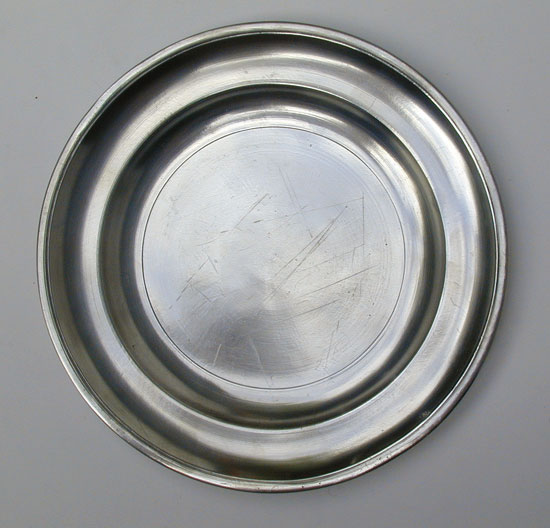 Sometime around the 1840's Thomas Boardman & Associates added the "seated lion" touch. This 7 13/16" plate is a near mint example of a plate from this era.

This plate only has a very few scratched on the face side. The reverse barely shows any wear marks or scuffs from sliding across a table.

A near perfect example reasonably priced.