A Well Used Export Pewter Plate by Townsend & Compton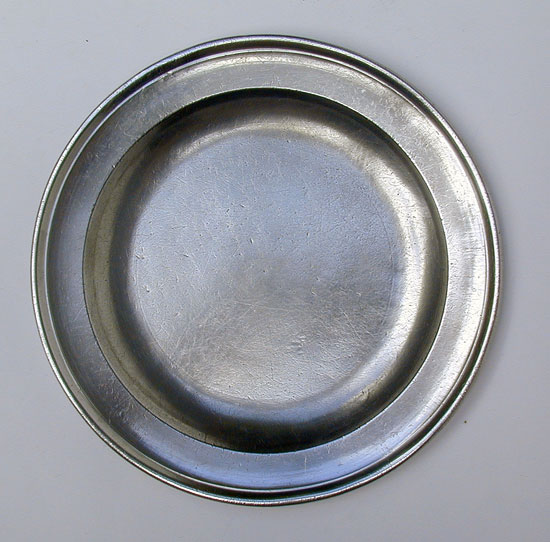 Townsend and Compton produced large amounts of pewter articles for the American trade.

If you were to look through a stack of pewter plates at shop or auction you would likely find one or more by the Townsend Group.

This plate shows considerable use. There are numerous knife marks indicating this was used over a long period of time.

The touchmarks are fine the hammering strong. An nice example of well used piece of pewter.
Price: $55
If you are interested in buying this item, please call (860) 267-2146 or email philt@snet.net