A Drum Form Export Pewter Teapot by Ingram & Hunt -
SOLD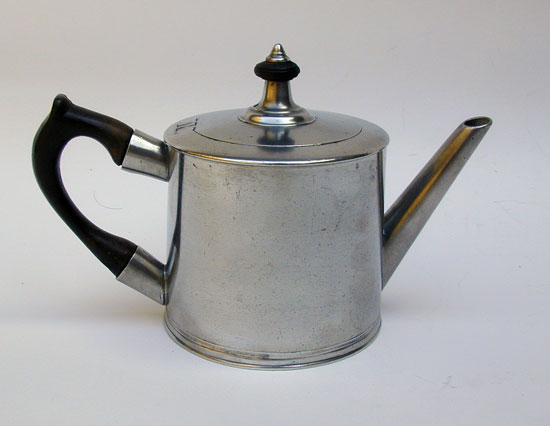 One of the more pleasing forms of the late 18th century is the drum form teapot like this Export Pewter example by Ingram & Hunt of Bewdley, England working from 1778-1807.

This firm had a substantial Export business with America. Their forms include mugs, tankards in a variety of sizes and forms, teapots both pear form and drum form. They were in a transitional time period and their earlier teapots have wood handles while their later examples have metal handles. They quality of their workmanship and metal is excellent.

This teapot retains its original handle and is very small. The pot measures 4 ¾" to the top of the finial. It is of one pint capacity. In near fine condition a desirable form of Export Pewter.