A Modified Old English Handle Porringer by Samuel E. Hamlin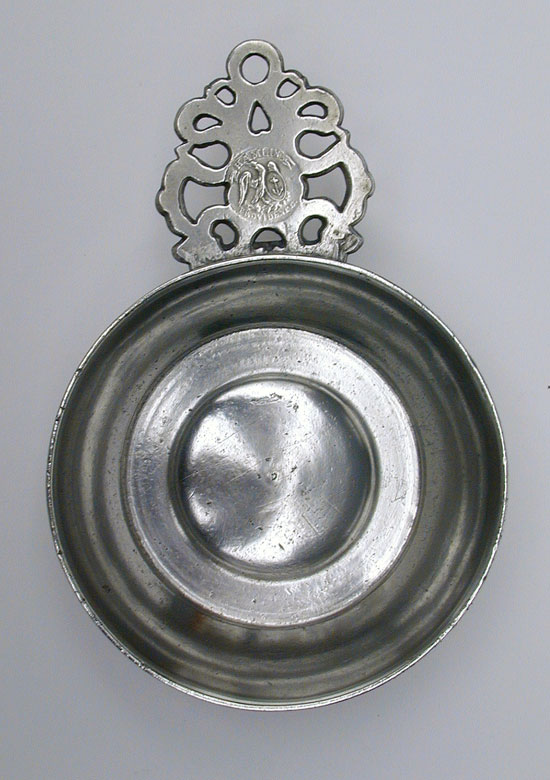 The handle design on this porringer is a design "unique" to Hamlin. There is at least one other Old English Handle design with "struts" connecting sections of the handle. This modification made for an attractive handle form.

Hamlin's eagle touch with anchor is clearly struck on the face of the handle or "ear" as they were called in period.

The bowl measures 4 3/16" in diameter. The metal is in very good plus condition with a fine touch.

Price: $625
If you are interested in buying this item, please call (860) 267-2146 or email philt@snet.net