An Unmarked Antique American Pewter Taster Porringer from the Shops of the Richard Lees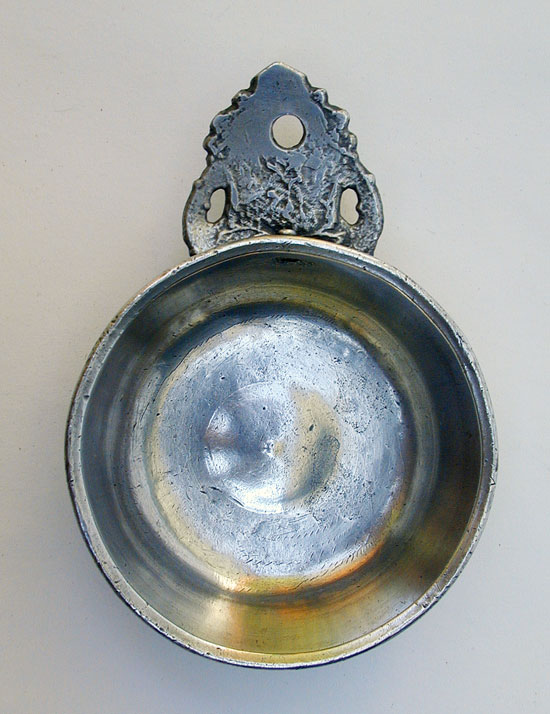 Richard Lee, father and son, both settled in Springfield, Vermont and are considered to be Vermont pewterers. Lee Sr. was in Grafton, NH from, 1788-1790, Ashfield, MA 1791-1793, Lanesboro, MA 1794-1802 and Springfield, VT from 1802-1823. Lee Jr. was in Springfield, VT from 1795-1815. 

I believe the mould used to produce this handle was likely made from soapstone.  Period mold are know in this material. In fact a beaker base mold of Samuel Pierce is in the collections of Historic Deerfield.  An excellent source of soapstone was in the next town north of Springfield, Perkinsville, VT.

Whatever the material used the design is quite unique.  The porringer is in very good condition and does show signs of use.  The bowl measures 2 5/16" in diameter.  A nice example of a product of the Lees. 
Price: $235
If you are interested in buying this item, please call (860) 267-2146 or email philt@snet.net