A Short Pewter Beaker by the Boardmans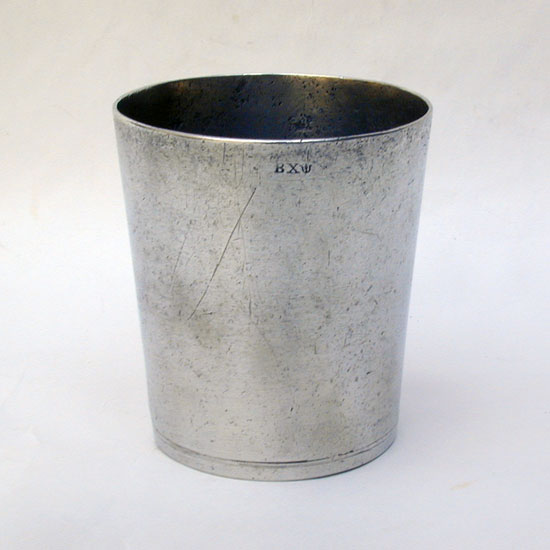 This 3 3/16" tall taper-sided pewter beaker is simply marked with the Boardman BX quality mark. The lines are "clean" and simple.

When you see a group of odd spoons be sure to see if they are marked with this mark, often overlooked by the casual "antiques" dealer.

The beaker shows considerable use and is in very good condition. The interior has some pitting.
Price: $265
If you are interested in buying this item, please call (860) 267-2146 or email philt@snet.net