A Pewter Gill Bud Baluster Export Measure -
SOLD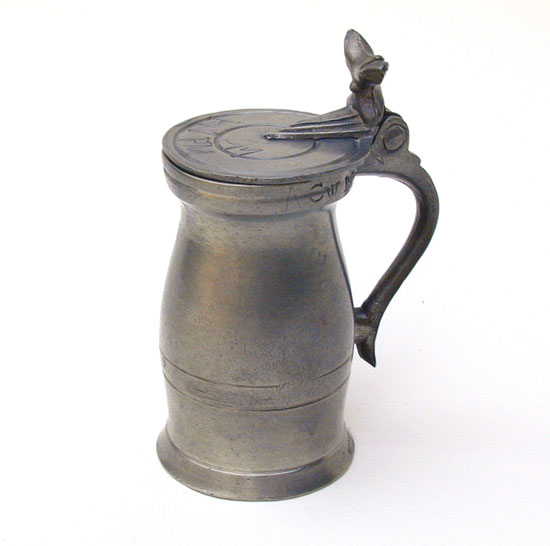 This Gill bud baluster measure has numerous inspectors stamps indicating it's use in Massachusetts.

There are the initials "PM" on the lid struck three times. To the left of the handle on the upper edge of the body are "CM" with a "W" in between. The "CM" is for Commonwealth of Massachusetts and the "W" could stand for Worcester County. There are the initials "IB" to the right of the handle.

This measure is in very fine condition and measures 4 5/16" tall to the top of the thumbpiece.