A Very Fine Pair of Townsend & Compton Export Pewter Plates -
SOLD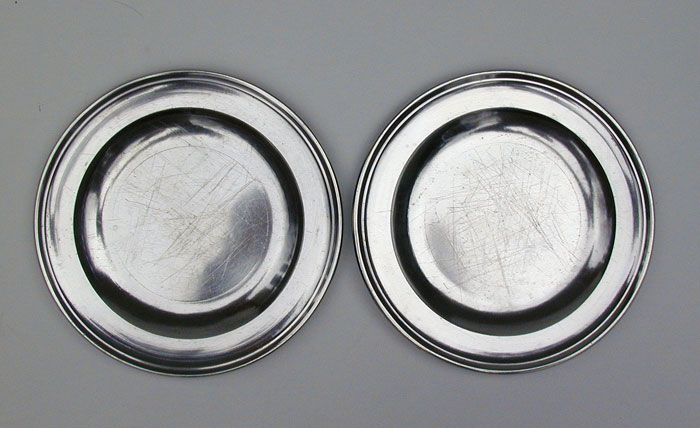 The firm of Townsend & Compton was a partnership between John Townsend and his son-in-law, Thomas Compton. The partnership began circa 1784 and continued until 1802, a year after John Townsend's death.

This pair of 7 5/8" are typical of the excellent quality of pewter produced by this firm and all of the related partnerships of John Townsend.

The bouges are beautifully hammered. The touch marks on these plates are the second "generation touches" of those used by this firm.

The range of sizes of flatware made by these men runs from around 7 1/2" up to 18".