A Small Boardman Porringer with Old English Handle -
SOLD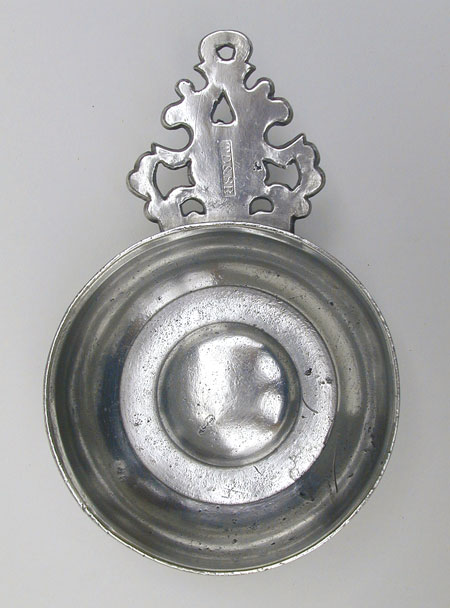 Porringer handles are frequently referred to as "ears" in inventories of pewterers.

This particular "ear" is referred to by collectors as an Old English design. Unlike the majority of Old English designs this one is a flat surface without any troughs connecting various openings on the handle.

This is a mere 3 1/4" in diameter and is one of the smallest size bossed bellied bowls that are found on porringers.

This was made by Thomas Danforth Boardman and his brother, Sherman Boardman. This would date from around 1820-1830's. The Boardman day books in the possession of the Connecticut Historical Society indicate the production of porringers declined rapidly in the 1830's.

In very good plus condition with a very fine touchmark.