A Pewter Pint English Export Tankard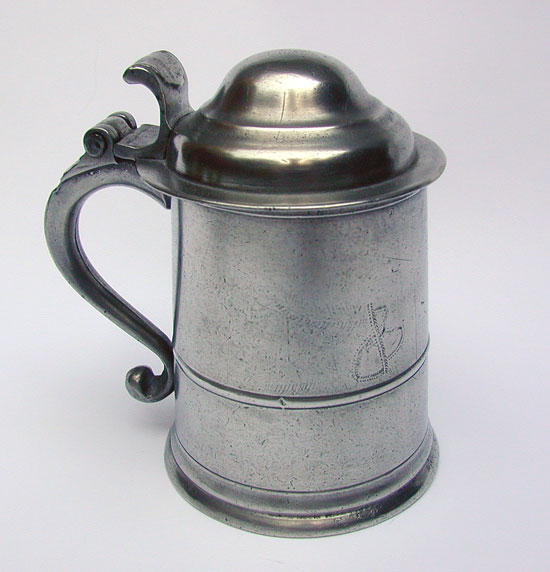 This "LONDON" marked pewter pint tankard was most likely made in Birmingham, England circa 1725-60. The "LONDON SCROLL" touchmark could be one of those used by the Duncombs.

The tankard is in very good plus condition with a very fine impression of the touch.

The tankard measures 7 1/4" tall to the top of the lid. Note that the design of the lid is similar to tankard made circa 1715-20. (SPECIAL PRICE NOW $2150.00)

Both Birmingham and Bristol England Pewterers produced designs not in keeping with the style/design changes and periods that were produced by London Pewterers.
Price: $2950
If you are interested in buying this item, please call (860) 267-2146 or email philt@snet.net